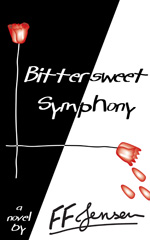 (continued from I write)
In spite of having been caught in the ups and downs of bipolar disorder for much of her life, Lena has clocked up 'bragging rights' that she would have never dreamt possible in her early years: her family relationships, her friends, her career as a psychologist, among others—all of it an ocean away from where she was born. What many human beings take for granted: stability—financial, emotional, intellectual and physical—constitute Lena's greatest life achievement.
However, Lena's newfound and hard-earned peace is tested by a cocktail of challenging events, and some of her nearest and dearest are not what they seem to be. In an unexpected twist, Lena finds herself facing unforeseen and unthinkable circumstances that force her to take a snap decision for the sake of her own personal safety. In less than seventy-two hours, Lena's new life journey starts, and it will not be without risks. Her cherished life project has been badly shattered, together with her sense of trust.
In her year-long journey, Lena has to face her old demons in new situations; challenges herself to learn a new discipline (aikido) and achieves greater self-control, even in the face of conflict and bereavement. Her old erotic self is awakened, and to her astonishment, sexual tension arises in unexpected and inconvenient situations. Not that she is a stranger to being devoured by passion, but her objects of desire are in positions of power and her academic future is at stake.
Set in Inner Sydney and in Clovelly Beach, 'Bittersweet Symphony' is Lena's journey of three hundred and sixty-five days of change, of living life to the fullest, of resilience and renewal in the face of overwhelming challenges, and of overcoming her fears and accepting her own destiny. Mature age is portrayed as a time of learning, and Lena throws herself into her life homework so fully that it exceeds her own expectations, as well as those of the people around her.
You can purchase your print and/or e-book copy from my Author Page on the Amazon website.
If you prefer, you can also buy it from Smashwords, where you've got a choice of different formats, such as epub, mobi, pdf, rtf, lrf, pdb, and txt.
Coming soon on iTunes… so stay tuned!